Reproduce and
fix bugs, fast.
The time-travel web inspector for replayable, shareable bug reports. Built for developers and QA testers.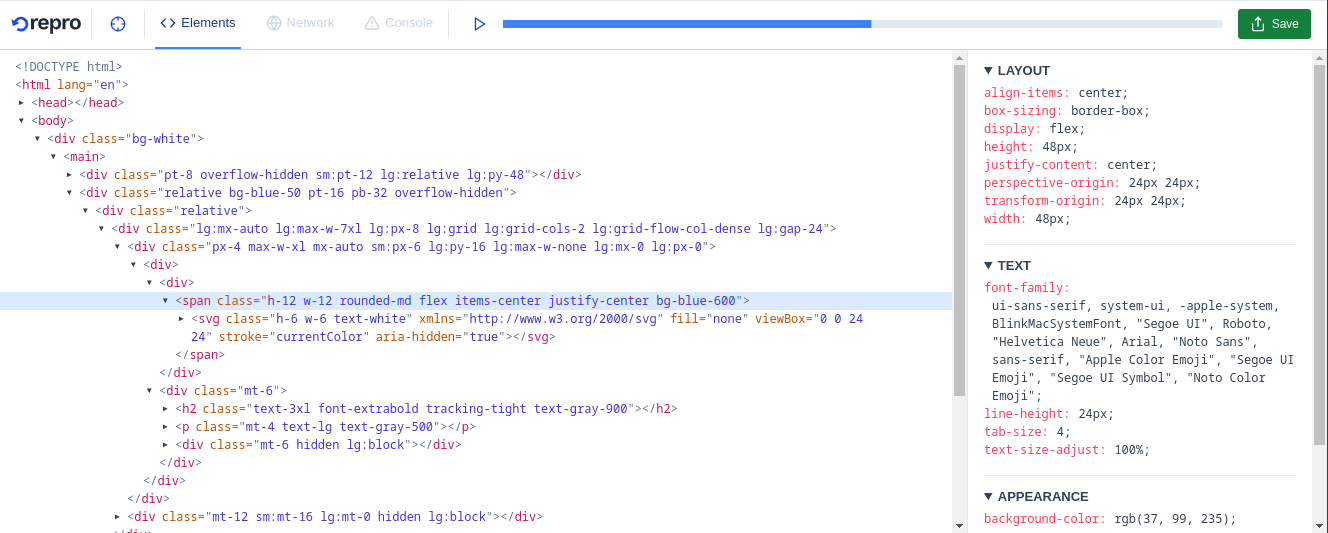 For Developers
Reproduce bugs effortlessly with a time-travel web inspector. Share recordings for faster collaboration during development.
For Testers and QA Engineers
Create replayable bug reports with a single click. Save time on manual testing and empower your team to fix bugs faster.
Rewind, Replay, Inspect
Instant playback
Play, pause and rewind changes on demand, without leaving the page.
Elements & styling
View the DOM before and after changes, to see the effect over time.
Always-on recording
Session recording auto-starts in your active tab and playback is ready as soon as you need it.
Privacy & security
Nothing leaves your browser until you share. And when you share, everything is end-to-end encrypted.
And that is just the start...
We're building the tools to supercharge your debugging experience.
Network recording
Coming soon
Play back captured requests and responses to diagnose failure and loading states.
Console messages
Coming soon
Replay logs, warnings and errors, with stack traces to understand when and why errors are thrown.
Performance tracing
Coming soon
Find rendering issues and slowdowns in your web apps. Capture frame rates, layout shifts and other inefficiencies.
Commenting & discussion
Coming soon
Collaborate in context; add comments to a recording and keep the whole team aligned.